The Charm marked the Brainwave family's first field trip into the world of low budget movie making. At the time, all involved were at high school and a choice cast and crew were quickly assembled from class mates and other assorted losers who had nothing better to do with a couple of weekends.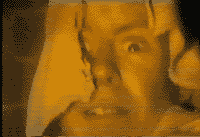 Rob is scared in this picture.
The first draft was penned (literally) by Keith in 1987. These were the days before PC's, so Keith chose a nice gothic letraset dry transfer for the title and wrote the script by hand. The script reads like a short story, but amazingly is very close to finished product. Even then Keith had a way with natural dialogue.
See the first page of the only draft of The Charm here!
Richard Booker wasn't 'out' yet.
The Charm was shot on a 'portable' vcr with a bulky camera plugged into it, and edited on two vcr's. Music was lifted from stock albums, until the film was re-packaged for sale some years later, when Rob and Keith performed an original synthesizer score. This later release tied in with the star's appearance on Ch4's The Word, which you can read about here.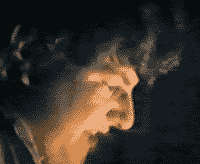 Keith hams it up as The Priest.
The movie and it's synth soundtrack are available to buy on vhs and cdr from our shopping department.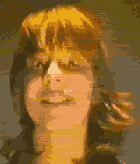 Tim is possessed by evil!
The Charm won first prize at the annual Sheffield cine club short film competition and gave Brainwave their first taste of the international success that was to follow.